Navy memorial at Tampa Navy Reserve Center
Text and pictures by Jerome Kirkland
This memorial is located out side the entrance to the Navy Reserve Center in Tampa, Florida. As the reserve center is in an out of the way corner of MacDill Air Force base it is not easily accessed by the general public. With the memorial dedicated to Navy service members, built by the navy reserve center and located where only members of this reserve center or people who have business there are likely ever to see it, the intended audience can only be the unit itself and will have little if any impact or value to the local community.
It was completed in 2007, three years after members of this reserve unit died in Iraq during a call up to active duty from April 2004 to November 2004. This memorial was originally conceived of as a much smaller one to be erected at a nearby camp for handicapped and underprivileged children that the local Navy Seabee reserves had done work on. It was intended to honor one of the local reserve members who had done work at the camp and less the one year later died in Iraq after being called to active duty. As the local reserve unit had moved to its new location while the Seabees were in Iraq, the command decided to build this larger memorial and dedicate it to all Navy service members with a special mention of this particular member.
On the sides of the monument they included six other members of sister reserve units that together made up Naval Mobil Construction Battalion Fourteen (NMCB-14) who had died in Iraq on the same tour. They also included enough space to add names of any future members that may perish in the service of their nation. NMCB-14 is made up of several units from South Carolina, Georgia, Porto Rico, and Florida, including the local unit in Tampa Florida.
This memorial does have a slightly more unique feature in that the center representation of the Medal of Honor (U.S. award for wounds received in war) lights up from within. This gives it a somber appearance at night with the flags down and the lighted emblem aglow at the base drawing the eyes low, and a more majestic one during the day with the flags flying high drawing the eyes up.
| | |
| --- | --- |
| | The reserve center is behind the memorial. The emblems on the circular wall are the unit emblems for all the units assigned to the center.. |
| | The dedication plaque is on top and the circular emblem on the face is a translucent representation of the purple hart that is lighted from within the pedestal at night. |
| | The top plaque dedicates this memorial to all navy service members. The bottom plaque is for the member of this unit who died in Iraq and was the impetus for getting the memorial built.. |
| | These six plaques, three on each side, are for the members of the unit assigned to sister reserve centers in other cities that also died in Iraq. There is space on the monument for additional names in the future.. |
| | . |
| | . |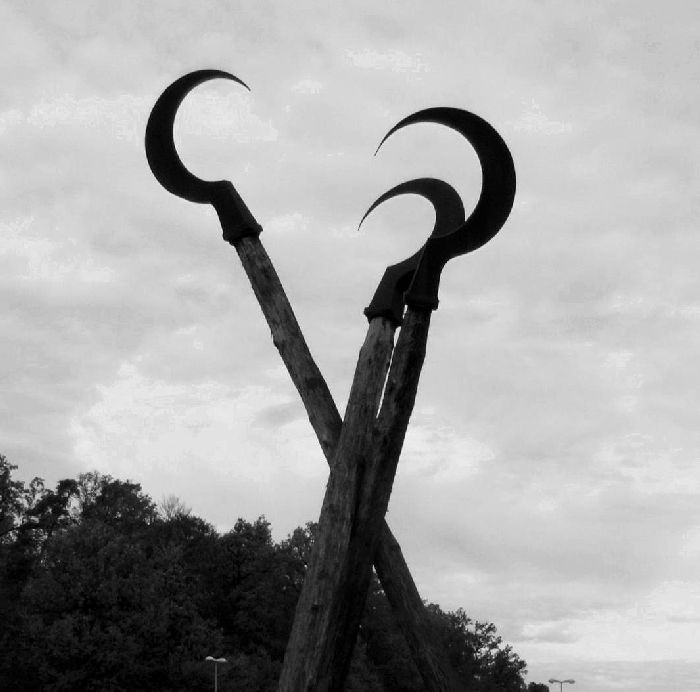 Collected Sites:
By Location
By Theme
Student Projects
Galleries
(under construction)
Contact / Impressum:
Mark R. Hatlie (ViSdM)
Im Feuerhägle 1
D-72072 Tübingen
Germany

+49-151-20495350
www.hatlie.de
sitesofmemory @ hatlie.de
Datenschutzerklärung/Haftungsausschluss
---