World War One monuments on the Riga front
Pictures and text by Mark R. Hatlie
These pictures were taken in late June of 2001, west of Riga on the former front line of 1915-1917. The monuments are marked with monument symbols on most maps of the area.
In the spring of 1915, the German offensive came to a halt outside Riga. The front remained in the area until the city finally fell to the Germans in September of 1917. During that period, the Latvians were allowed to create military units of their own, referred to as "Latvian Rifle" formations. The main monument here is on or near Machinegun Hill (Lozmetaju kalns), a position of importance to the advancing Latvian troops during the winter offensive of 1916/1917 called the "Christmas Battle".
I don't know when this first monument was built, but I assume that it was put up in the 1920s, then fell into neglect, and was reconstructed in the 1990s.
This is the stone marking "Machinegun Hill". It reads: "Machinegun Hill/In memory of the Christmas Battle of the Latvian Riflemen".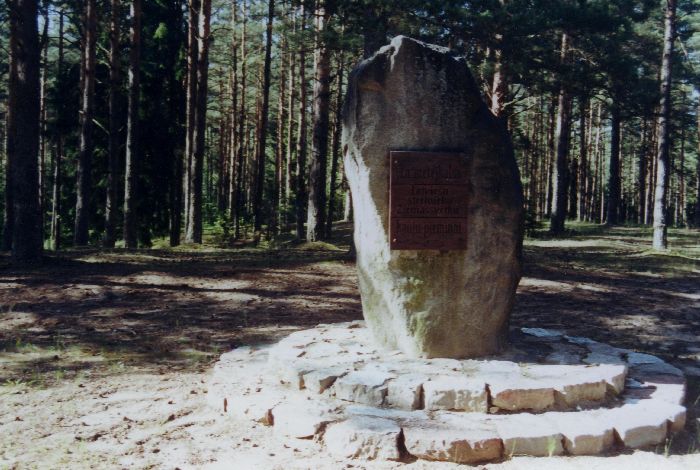 These three pictures were all taken within the immediate area of the Machinegun Hill monument. Much like in the woods around Verdun, the scars of battle are still clearly visible in the landscape, despite now being regrown with trees.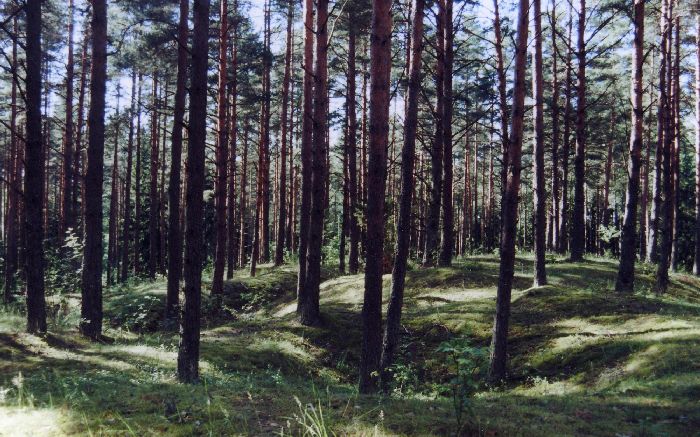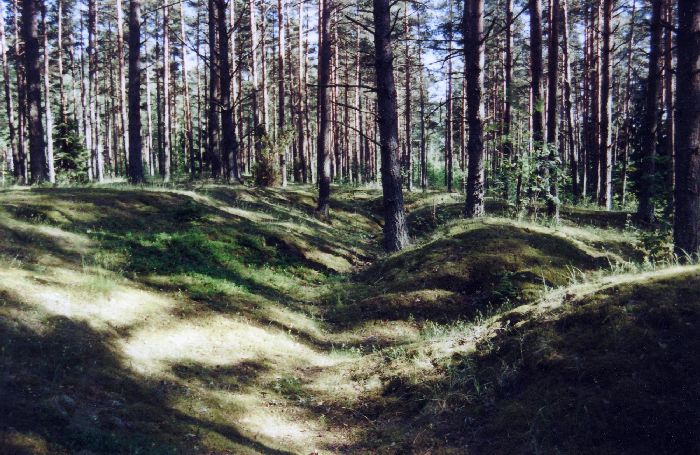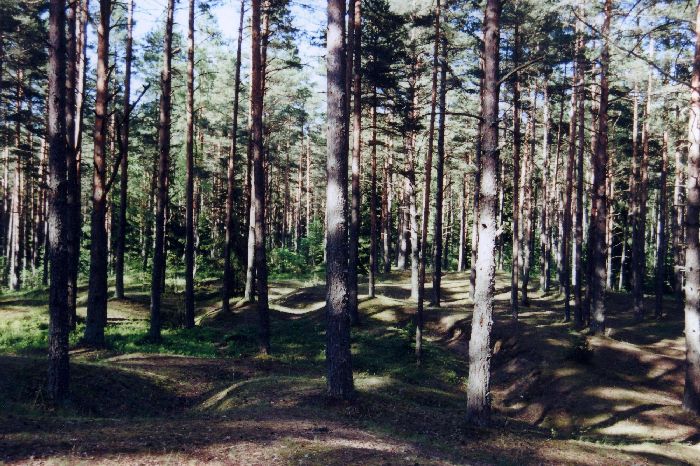 This picture is taken in the same general area, but a bit further away from Riga, toward the west. The stone, which appears to be fairly recent (and the text indicates that it cannot have been written before the Second World War, reads in Latvian and Russian, "Here lie buried Latvian Riflemen fallen in the First World War".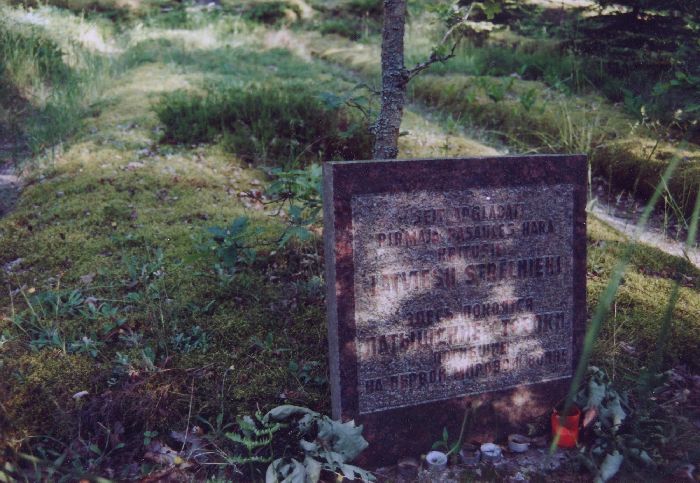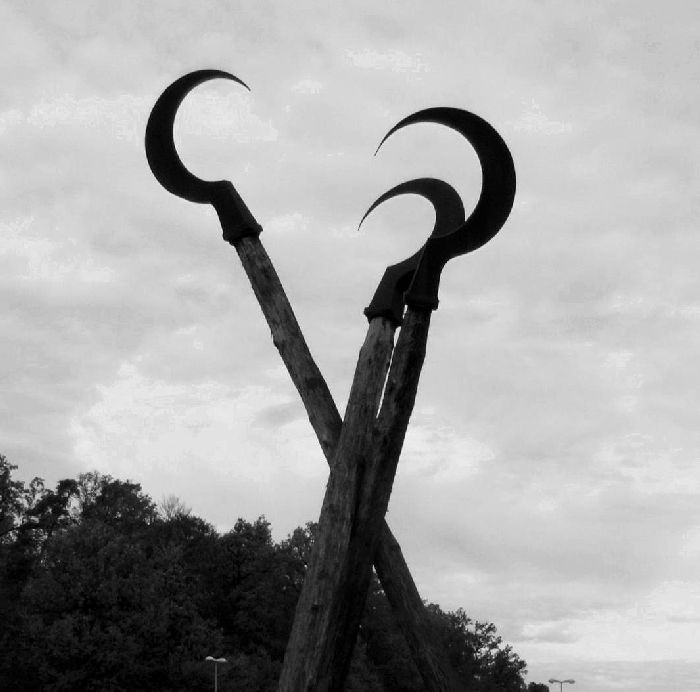 Collected Sites:
By Location
By Theme
Student Projects
Galleries
(under construction)
Contact / Impressum:
Mark R. Hatlie (ViSdM)
Im Feuerhägle 1
D-72072 Tübingen
Germany

+49-151-20495350
www.hatlie.de
sitesofmemory @ hatlie.de
Datenschutzerklärung/Haftungsausschluss
---