Memorial Plaque for the Franco-Prussian War in Heidelberg/Neuenheim
Pictures and text by Mark R. Hatlie
These pictures were taken on January 18th, 2006 in Heidelberg in Neuenheim, the part of the city right across the Neckar river from down town.
| | |
| --- | --- |
| | The rest of the St. John the Baptist church stands on what is now a market square. According to a small plaque on the side of the church, in 1906 the church was mostly torn down and the cemetery moved to make room for a market. |
| | A few hours later, the square is empty and the church stands alone. The plaque is so hard to read in the reflecting light, here are three photos from different angles. |
| | The plaque reads, Memorial Plaque / for the veterans of the former congregation of Neuenheim who went into battle for the Fatherland in 1870-1871, dedicated in thankful memory by the Military Association of Neuenheim. (Gedenktafel / den Veteranen der ehemaligen Gemeinde Neuenheim, die 1870-71 für das Vaterland in's Feld zogen in dankbarer Erinnerung gewidmet vom Militär Verein Neuenheim) It then lists the names of the veterans and their unit numbers. In the center, there is an iron cross (the 1870 model with the letter "W" for "Wilhelm" in the center) surrounded by laurels and oak leaves. |
| | In the lower right-hand corner of the plaque there is a note that the plaque was put up on 27 July, 1910. That is four years after the rest of the church had been torn down and forty years after the war. Despite the popularity of memorials during this period, it would appear to have been common to wait decades to erect them. Tübingen only stopped planning a memorial in 1912. |
| | . |
I would like to thank Sherry Föhr for pointing this plaque out to me.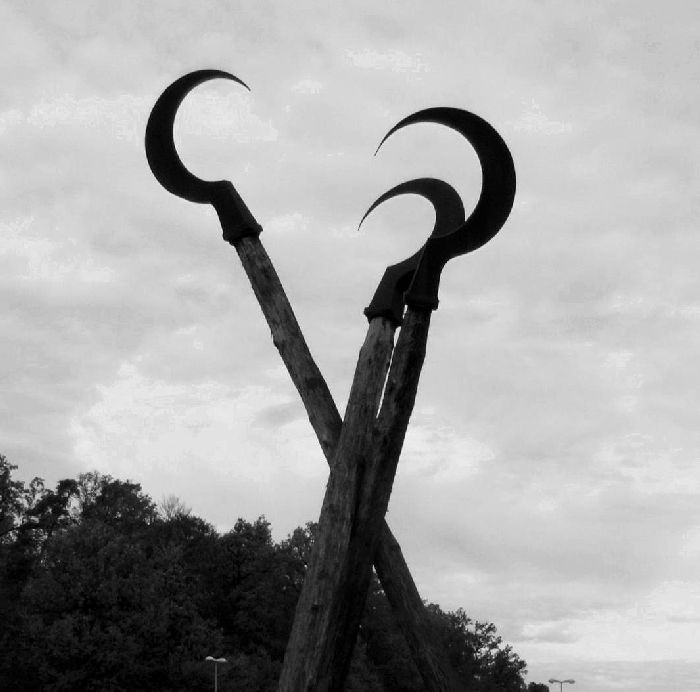 Collected Sites:
By Location
By Theme
Student Projects
Galleries
(under construction)
Contact / Impressum:
Mark R. Hatlie (ViSdM)
Im Feuerhägle 1
D-72072 Tübingen
Germany

+49-151-20495350
www.hatlie.de
sitesofmemory @ hatlie.de
Datenschutzerklärung/Haftungsausschluss
---