War Memorial in Muehlacker/Muehlhausen
Pictures and text by Mark R. Hatlie
These pictures were taken on December 25th, 2005 at the Albani church at the center of the town of Muehlhausen/Enz, now part of Muehlacker between Stuttgart and Pforzheim. They show a memorial for the local fallen for both world wars.
| | |
| --- | --- |
| | The ensemble is located to the side of the church. It includes two benches and a cement flowerpot. |
| | The bronze markers on the ground read, In the north; In the south; In the east; In the west; On the ground; in the air; On the water. That is remarkable in being a thinly veiled reminder to the totality of the war and, to some degree, a reminder of the fact that Germans were fighting just about everybody all over. |
| | The city of Muehlacker recently left a wreath, probably on the national day of mourning in November. |
| | The five stone tablets list the years of the two wars and the names of the fallen under each year. |
| | The second one from the left also bears the large words, You the victims warn for peace. |
I would like to thank Matthias Scheible of Lomersheim for showing me this site.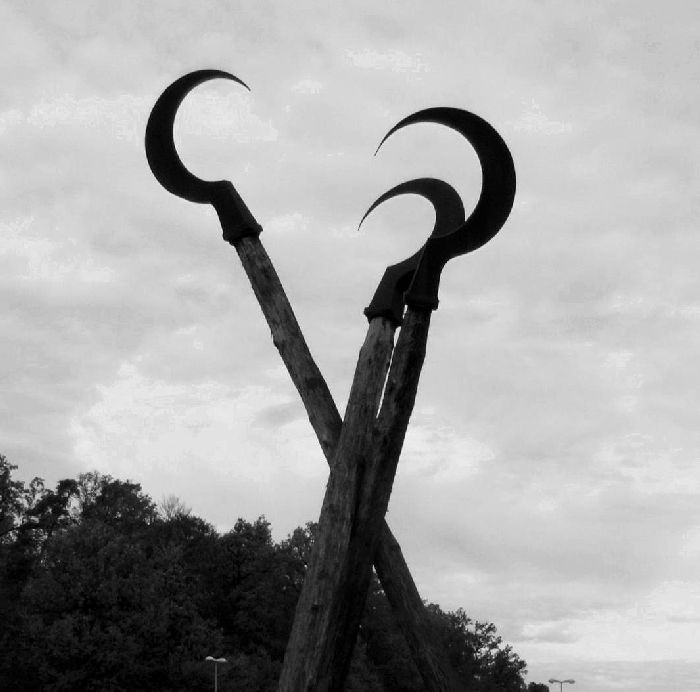 Collected Sites:
By Location
By Theme
Student Projects
Galleries
(under construction)
Contact / Impressum:
Mark R. Hatlie (ViSdM)
Im Feuerhägle 1
D-72072 Tübingen
Germany

+49-151-20495350
www.hatlie.de
sitesofmemory @ hatlie.de
Datenschutzerklärung/Haftungsausschluss
---