Memorial to Petty Officer Danny Dietz in Littleton
Pictures and text by Douglas Pritchard
The memorial is across the street from Berry Park, called the Berry Park annex. The memorial dedicated on July 04 2007, two years after the Dietz family was notified their son was killed in action, (KIA). The statue is 1.3:1 scale in bronze with a stone base, designed by sculptor Robert Henderson.
"He was taken too soon from us, but he leaves behind a legacy that inspires us today and serves as a shining example of heroism and courage for future generations,…"Years from now, people will look upon this statue and be reminded of the heroism of a son of Colorado whose country he was proud to serve. Danny Dietz' soul now belongs to God, but his acts of valor belong to history." Quote by Secretary Winters. http://www.littletongov.org/history/dietz/default.asp
The memorial is highly controversial due to the fact Petty Officer Dietz is holding a rifle. Citizens complained that the statue is too close to three surrounding schools and felt it promoted war. The details regarding the memorial are lost in controversy despite the love and dedication of the Dietz family in making the memorial happen. Danny Dietz grew up in Littleton, Colorado and played in the very same neighborhood in which his statue stands. The memorial serves multiple purposes. The most obvious is the sacrifice of Danny Dietz (and family), not so obvious, an underlying theme of warfare, whether conscious or subconsciously, supporting Americas "necessity" of war, needed for leadership in the current political arena. This memorial, made possible by private funds and local businesspersons. The city and county of Littleton, Colorado maintains the site.
Tim Nimz, a museum director in Littleton, wrote a memo to explain that American war memorials often depict weapons.
There was also a highway near Littleton dedicated to the memory of Danny Dietz. See the slide show with images of the dedication ceremony.
| | |
| --- | --- |
| | This photo is of Petty Officer Dietz, "Dietz is holding his rifle in "parade-rest position on one knee," In addition his head gear and equipment appear to be modified, other than issued equipment. His rifle, M-4 carbine, standard issue to Special Forces is held in a position of ready. He is equipped with a chest magazine harness (for rifle magazines), with an M-9 Berretta in a "holster chest rig", and what appears to be a "Motorola" hand held radio. In regards to his rifle, a "Trijcon reflex sight", located where the carrying handle situated, along with an external magazine pouch on the expandable stock. Additionally his rifle is equipped with an M-203 grenade launcher attached to the fore grip. Trousers appear to be "un-bloused". Meaning not tuck in "ranger style", nor bloused. Battle dress utility (BDU shirt), blouse has modified pockets on the left sleeve, again not standard issue. In regards to the top three pouches in the chest rig appear to contain three rounds for the M-203 grenade launcher. The appearance of the statue only enforces the fact Petty Officer Dietz was a member of the Special Forces Community, in this case a United States Navy SEAL, (Sea, Earth, and Land). The stone is inscribed with the Navy SEAL Trident (right), and Navy Cross on the left. Inscription reads: br> Danny Phillip Dietz, Jr. br> January 26, 1980 - June 28, 2005 br> United States Navy SEAL br> The statue is bronze with a sand color stone base (it appears that the stone could represent desert sand). |
| | Is the back of the memorial, showing what appears to be a small three-day assault pack, body armor with MOLLE webbing. Combat boots appear to be non-standard issue; perhaps Danner boots, authorized, but only issued or allowed utilization by members of Special Forces. Danny's cover (hat, headgear) is that of "operator's ball cap", again suggesting modified grooming standards, authorized. |
| | Again the rear of the statue with a close up of the base. The stone is inscribed with the following creed: "I humbly serve as a guardian to my fellow Americans, always read to defend those who are unable to defend themselves" from the Navy SEAL creed. |
| | Left side of memorial stone reads: Danny was awarded the Navy Cross for extraordinary heroism while serving in a four-man special reconnaissance team in Afghanistan in 2005. "Petty Officer Dietz fought valiantly against a numerically superior enemy force. Defending his team in a harrowing gunfight, until he was mortally wounded." |
| | Right side of stone base reads: Danny grew up in Littleton, attended Centennial and Coodard Schools and graduated from Heritage High School in 1999. After surviving the toughest 44-week military training in the world, he fulfilled his dream of becoming a Navy SEAL (Naval Special Warfare-Sea, Air, and Land). This sculpture is based on one of the last photos taken of Danny. |
| | Photo is taken at a distance of ten feet from the center of the memorial. This land parcel is called the "Berry Park Annex", and is situated across from the larger Berry Park. This is the only monument at this location; the land is approximately one acre. The memorial sits on a concrete pad with two park benches. Numerous trees native to Colorado can also be seen in front and behind the memorial. The memorial park itself is situated within a quiet residential, working class neighborhood. The building you see behind the park is a set of apartment buildings. This location (Littleton, Colorado), is the arena in which Petty Officer Dietz, played, competed in sports, educated, graduated high school and experienced life in an early age. Danny survived the hardest special warfare school, entered combat, killed enemy combatants and gave of himself the ultimate sacrifice. It is here in Littleton, quietly and silently where Petty Officer Dietz memorialized. Nearby, the United States Veterans Administration maintains the gravesite of Danny; laid to, rest at Fort Logan National Cemetery. |
| | This finial photograph, taken from the front and slightly to the right and captures a face without expression in Petty Officer Dietz. |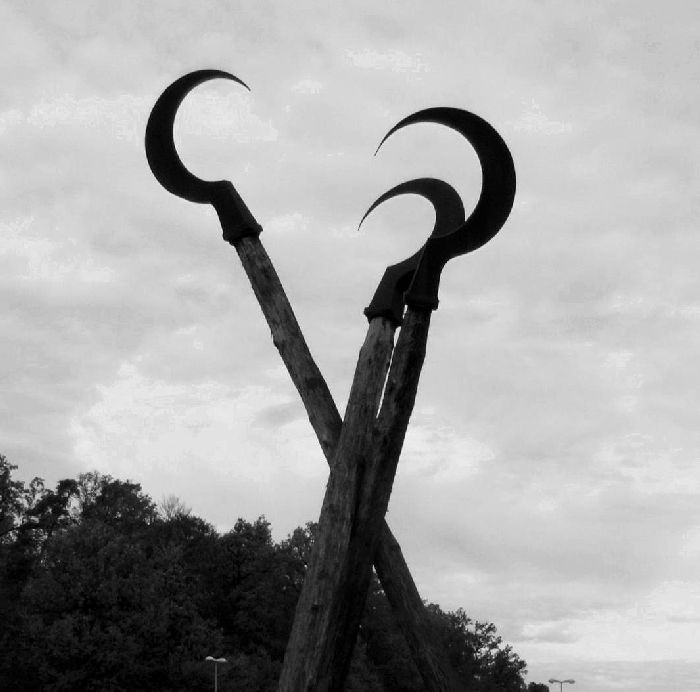 Collected Sites:
By Location
By Theme
Student Projects
Galleries
(under construction)
Contact / Impressum:
Mark R. Hatlie (ViSdM)
Im Feuerhägle 1
D-72072 Tübingen
Germany

+49-151-20495350
www.hatlie.de
sitesofmemory @ hatlie.de
Datenschutzerklärung/Haftungsausschluss
---