Jayu (Freedom) Park, south of Mt. Eungbong, Incheon
Pictures and text by Horst Lemley
The statue of General Douglas MacArthur gazes out to harbor where he lead the amphibious landing at Incheon. It is situated in Jayu (Freedom) Park, south of Mt. Eungbong. I took the pictures on December 4, 2009. This statue was erected in 1957 to honor General MacArthur for what he did as a military leader in turning the course of the Korean War and driving back the communists who were on the verge of taking over the entire Korean peninsula.
Funded by South Korean citizens, the bronze statue of General Douglas MacArthur was created by Professor Kyung Seung Kim. The references as to who built and designed this statue, are at the base in front of this statue, written on a memorial plaque that in part states, "…this is a man to hold eternally in honored memory. And thus, it is by the authority and the contributions of a grateful people that the General Douglas MacArthur Statue Committee consisting of representatives from all walks of life, has raised this figure fashioned in General MacArthur's heroic mold by Professor Kyung Seung Kim to overlook this hallowed scene for all ages to come."
Situated in Jayu (Freedom) Park, the sixteen foot bronze statue of MacArthur was erected September 15, 1957 in commemoration of the 7th anniversary of the Incheon landing.
| | |
| --- | --- |
| | Jayu (Freedom) Park Entrance - Information Sign; this provides an overview about the park's history, how it has evolved, its different names, and relationship to other foreign nations. It is a former Japanese Shinto shrine. |
| | Bronze Statue of General Douglas MacArthur on a pedestal in full view, 50 feet upon entering the park. |
| | . |
| | Engraving on the stone pedestal showing U.N. emblem and "General of the Army, Douglas MacArthur," written in Korean and English. |
| | "Lone Sailor" Plaque, to the right of General MacArthur's statue; placed June 22, 2000, in honor of all U.S. Navy personnel who served in the Korean War, along with other U.S Armed Forces personnel, the Republic of Korea, and 21 other countries united under the flag of the United Nations. |
| | . |
| | "MacArthur's Coming Ashore" large plaque on rear wall depicting MacArthur and other Soldiers wading through water coming ashore. |
| | Peace Delegation Bolder, placed June 1, 1965 (Written in "Kanji", a combination of Korean, Japanese, and Chinese characters). |
| | Memorial Plaque in front of General MacArthur statue that gives a moving testimonial to MacArthur as a soldier and as a military genius summarized in the following statement: "This is a deed and this is a man to hold eternally in honored memory." |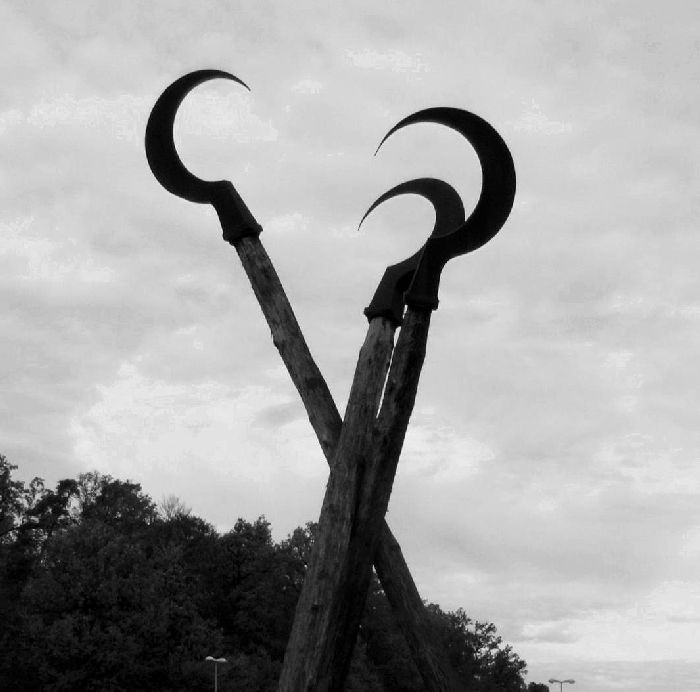 Collected Sites:
By Location
By Theme
Student Projects
Galleries
(under construction)
Contact / Impressum:
Mark R. Hatlie (ViSdM)
Im Feuerhägle 1
D-72072 Tübingen
Germany

+49-151-20495350
www.hatlie.de
sitesofmemory @ hatlie.de
Datenschutzerklärung/Haftungsausschluss
---