Kosovo Liberation Army Memorial near Ferizaj, Kosovo.
Pictures and text by Edwardo Guerra
This memorial is located a few miles out from the US base Camp Bondsteel, which is next to the city of Ferizaj, Kosovo. It is dedicated to the memory of two soldiers who died while serving as members of the KLA or Kosovo Liberation Army. The memorial is made up of a brick base, with what looks like a marble structure on top of it, and a plaque with two images of the memorialized soldiers. These pictures were taken in late July of 2008.
| | |
| --- | --- |
| | This photo is a front view of the memorial. The photo was taken about twenty feet away from it. This shot was taken to show the entire memorial with the two Albanian flags showing and the bouquets of flowers wrapped in plastic that were placed around the bottom of it. |
| | Here is another photo just a bit closer up. You can see the plaque on the very top with UCK on it. That is the Albanian translation for KLA. |
| | This side/rear view of the memorial gives you a perspective of its distance to the road and to where the start of the small town begins. |
| | This photo gives a closer look at the plaque itself. You are shown images of what these soldiers actually looked like. |
| | This picture shows up close the information about the two soldiers and the memorial. Sadik M. Bega was the name of the soldier on the left and Driton K. Islami is the name of the soldier on the right. During war, these men would have special names that came from there original names. Murtana was apparently created from his middle name, while the other soldier's war name, Toni, was made up from his first name. The first of the two dates shows the soldier's birth date followed by city of birth. The next date shows the date when they died. I was regrettably unable to get an exact translation of the remaining words. The last line engraved in white is the creation date of the memorial, Apr. 18 '01, exactly two years after the death of these two soldiers. |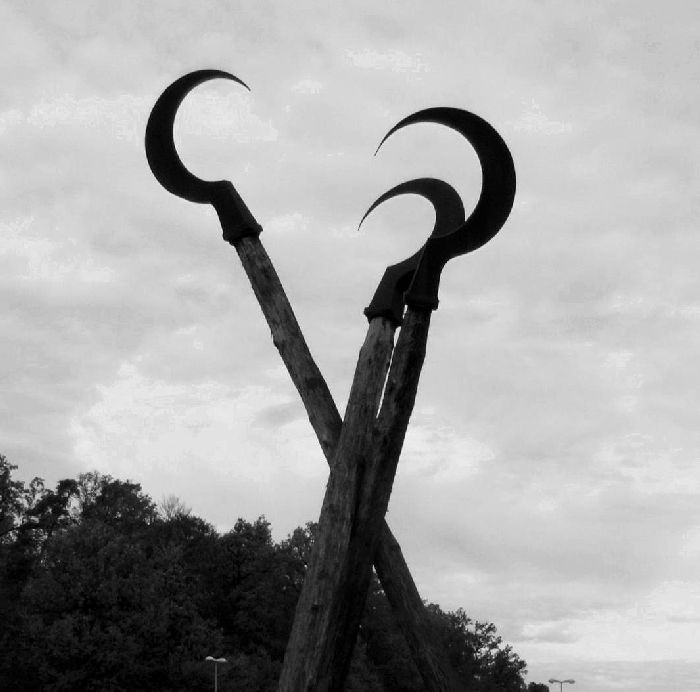 Collected Sites:
By Location
By Theme
Student Projects
Galleries
(under construction)
Contact / Impressum:
Mark R. Hatlie (ViSdM)
Im Feuerhägle 1
D-72072 Tübingen
Germany

+49-151-20495350
www.hatlie.de
sitesofmemory @ hatlie.de
Datenschutzerklärung/Haftungsausschluss
---