Cesis Battle Monument
Pictures and text by Mark R. Hatlie
These pictures were taken in the summer of 1999 in Cesis, north of Riga, in Latvia. The monument is located near the center of town at Union Square (Vienibas Laukums).
The monument was built in 1924, but was demolished under the Soviets in 1951 and replaced with a Lenin statue. The ceremony for the formal laying of the new cornerstone was held on the 79th anniversary of the Battle of Cesis, on 22 June, 1998. The bronze letters read, in Latvian and Estonian:
The sun rises from the sword
1919-1920
To our fallen heroes
The monument offers a visual representation of the text, with a golden ball on top, and the flames of battle below, with a depiction of a sword between the words.
My photo is poor, but I haven't found better ones online. There are good images of the context of the monument at this Cesis photogallery, but there are no close-ups of it there either. My information on the monument is from www.tourism.cesis.lv.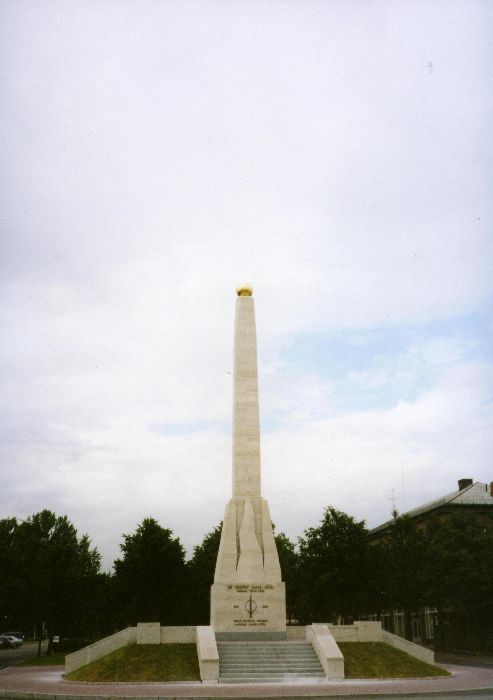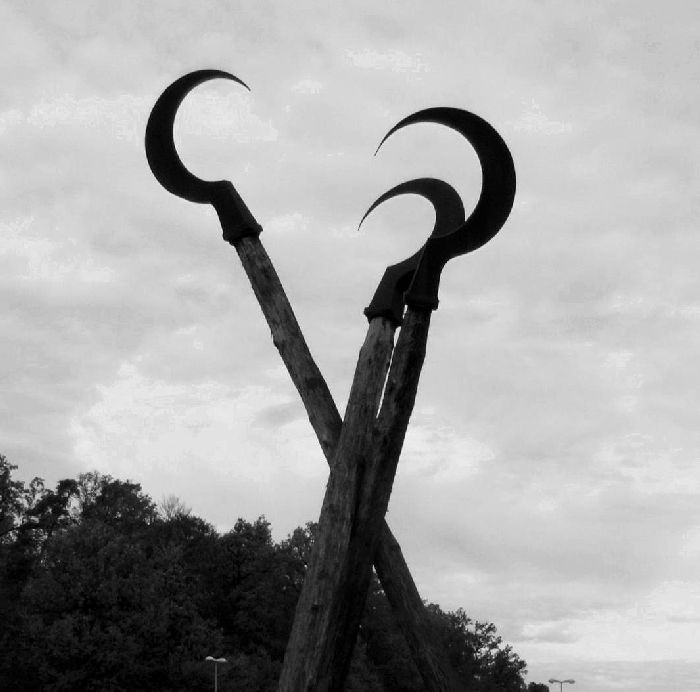 Collected Sites:
By Location
By Theme
Student Projects
Galleries
(under construction)
Contact / Impressum:
Mark R. Hatlie (ViSdM)
Im Feuerhägle 1
D-72072 Tübingen
Germany

+49-151-20495350
www.hatlie.de
sitesofmemory @ hatlie.de
Datenschutzerklärung/Haftungsausschluss
---