Memorial to 2nd Sherwood Forest Batallion in Anzio
Picture and text by Douglas Gleeson
This picture was taken on 25 July, 2005 in Anzio. This memorial is not located at the Commonwealth War Cemetery in Anzio. It is right of the entrance to the villa/museum which is down a laneway opposite the train station on the way down to the beach. It is actually quite well hidden and we only discovered it after some snooping around.
| | |
| --- | --- |
| | The obelisk shows the battalion badge and presumably the the locations of battles. It reads, "At the going down of the sun and in the morning we will remember them". |
The black plaque reads, "In proud memory of the officers, warrant-officers, non-commissioned officers and men of the 2nd Bn the Sherwood Forresters who gave their lives in the fighting in the Anzio beachhead 22 January to 3rd June, 1944. This memorial was erected by their comrades in the battalion".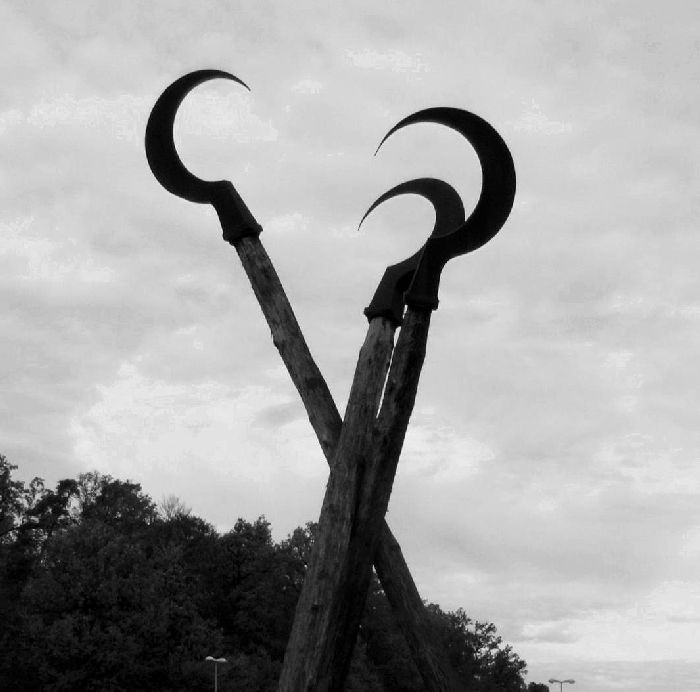 Collected Sites:
By Location
By Theme
Student Projects
Galleries
(under construction)
Contact / Impressum:
Mark R. Hatlie (ViSdM)
Im Feuerhägle 1
D-72072 Tübingen
Germany

+49-151-20495350
www.hatlie.de
sitesofmemory @ hatlie.de
Datenschutzerklärung/Haftungsausschluss
---