Second Division Memorial in Washington, D.C.
Pictures and text by Mark R. Hatlie
These pictures were taken on 16 June, 2006 on the edge of the "elipse" near the Mall in Washington, D.C. The memorial was blocked off by construction work going on I had to pretend to see the "no entrace" signs, the fence, the machinery and the construction crews and just walked in and took a few photos. Nobody minded.
| | |
| --- | --- |
| | . |
| | . |
| | . |
| | To the left and right of the sword, campaigns in which the unit fought in World War One are listed. |
| | The wording is something about World War Two, but it is illegible on the photo. |
| | The wording is something about Korea, but it is illegible on the photo. |
| | The end-piece reads, "To our dead, 1950-1994". |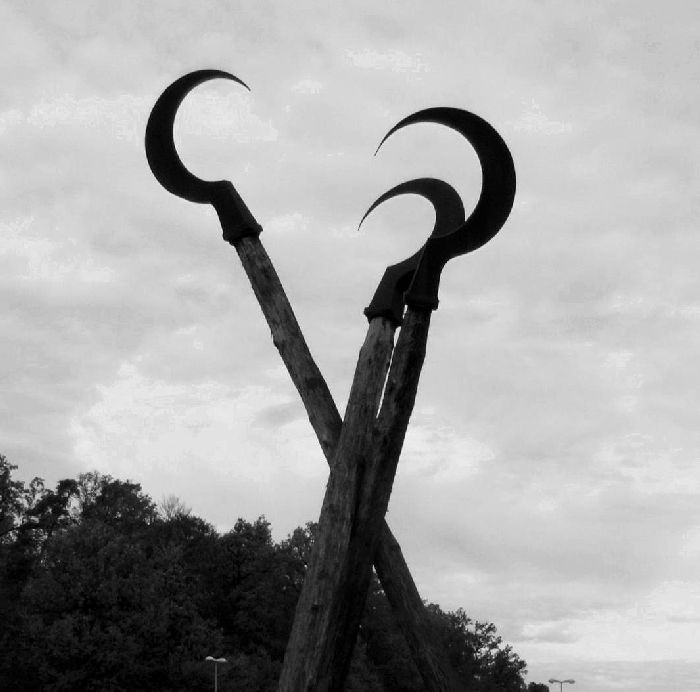 Collected Sites:
By Location
By Theme
Student Projects
Galleries
(under construction)
Contact / Impressum:
Mark R. Hatlie (ViSdM)
Im Feuerhägle 1
D-72072 Tübingen
Germany

+49-151-20495350
www.hatlie.de
sitesofmemory @ hatlie.de
Datenschutzerklärung/Haftungsausschluss
---